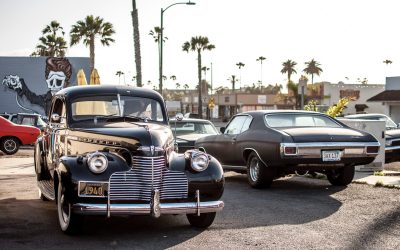 The Summit Racing Equipment Super Summit is taking place this weekend, June 8 and 9, at the Summit Racing Equipment Motorsports Park in Norwalk, Ohio! Hours are 2-9 pm on Friday, June 9, and 9 am-5 pm on Saturday, June 9. Admission is free for participants and...
Check out these Procar by SCAT custom seats in a Velocity Restorations Bronco! What do you think of the...
Two of our customers recently shared their Procar by SCAT Rally Houndstooth seats! The first photo is from Clint's Nova, and the second photo is Steve's that will be in his 1969...
Auto Kustoms upgraded this '55 Chevy with the Pro-90 Lowback seats! The colors complement the car...
LMC Truck used the Procar by SCAT Pro-90 Lowback seats in their Week to Wicked C10 build! Take a closer look below at the...
A note from Bill's Meltdown: "Got my SCAT seats installed and they completed my interior perfectly!"
What do you think of the Procar by SCAT interior in this 1970 Chevrolet Chevelle by Metal Brothers Hot...
Off Road Xtreme Magazine used the Procar by SCAT Evolution seats for their Jeep Cherokee project! Check out some photos below of the...
The "Dirty 30" build by Nick Plewniak Racing is using Procar by SCAT seats! Check out the video below of the Dirty 30 leaving the 2018 Buffalo Motorama after winning the "Outstanding Street Driven"...
Procar by SCAT Rally seats were used in this 1967 Chevelle build featured in Super Chevy Magazine. Great works of automotive art typically require two major ingredients. The first is a talented build team, experienced enough to think outside the box and ready to...
Photo Gallery This year's Street Rodder Magazine Road Tour kicks off June 16 in St. Paul, Minnesota, and Procar by SCAT will be there every step of the way! That's because our seats are being used in the tour's pick-up. Will you be attending any of the tours across...