We were excited to be a part of the Super Chevy Muscle Car Challenge presented by Falken Tires in 2018! Classic Performance Products (CPP) gave a 1967 Camaro a completely new life, and it turned out amazing. The car was completely stock when CPP came across it, and...
The Original Parts Group Chevy Car Show (Pre-1988) is coming up on Saturday, June 8! This is open to all Chevy models that are pre-1988, but registration is limited to 200 vehicles. If you weren't able to register your Chevy model, you can still check out all the cars...
We were honored to be a sponsor for the 2019 Dix Performance North Trade Show last month in San Pedro, CA! We also had the opportunity to show Dix's VIP customers around the SCAT Enterprises factory and talk shop with them.
Another PRI has come and gone! We enjoyed talking shop and custom seating solutions with everyone in Indianapolis, and are looking forward to next year's show already. If you missed out on the show, watch the day 3 recap below:
Procar by SCAT will be at PRI this year! Come out to the Indiana Convention Center in Indianapolis (100 S. Capitol Avenue) from December 6-8, 2018 for the epicenter of new racing technology. We will also be there with our sister companies SCAT Crankshafts and SCAT VW....
Another SEMA has come and gone. We were happy to meet and chat with so many industry experts, and showcase the Procar by SCAT seats. We even got to see our seats in some builds, which we always enjoy. The above pictures are from Chris Ayres' 1968 Corvette build,...
Procar by SCAT will be at SEMA this year! Come out to the Las Vegas Convention Center (3150 Paradise Road) from October 30-November 2 for the premier automotive specialty products trade show. We will also be there with our sister companies SCAT Crankshafts...
The 2018 VW Classic hosted by Pierside Parts Unlimited is happening this Sunday, July 1, with gates open at 6:30 am! This will be taking place at the Long Beach Veterans Memorial Stadium, located at 5000 E. Lew Davis St., but please enter off Faculty Avenue. Procar by...
The Summit Racing Equipment Super Summit is taking place this weekend, June 8 and 9, at the Summit Racing Equipment Motorsports Park in Norwalk, Ohio! Hours are 2-9 pm on Friday, June 9, and 9 am-5 pm on Saturday, June 9. Admission is free for participants and...
Procar by SCAT will be at the 30th annual Lane Automotive Cruise Night and Car Show today, May 25, and tomorrow, May 26! This is a free event and will be a blast for all car lovers. It will be held at Lane Automotive: 8300 Lane Dr., Watervliet, MI 49098. The schedule...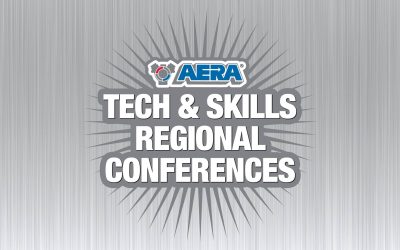 SCAT Enterprises will be hosting an AERA Tech & Skills Regional Conference at our factory in Redondo Beach, CA on June 9! You don't need to be an AERA member to attend this conference. All attendees will receive a free Failure Analysis Manual and many door prizes...