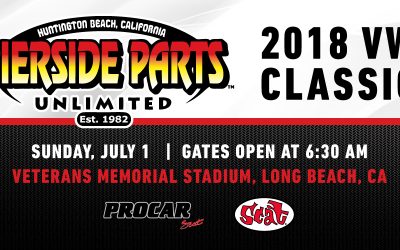 The 2018 VW Classic hosted by Pierside Parts Unlimited is happening this Sunday, July 1, with gates open at 6:30 am! This will be taking place at the Long Beach Veterans Memorial Stadium, located at 5000 E. Lew Davis St., but please enter off Faculty Avenue. Procar by...
James shared his VW Beetle build with us featuring the Procar by SCAT Rally Lowback seats. Building a VW? Check out SCAT VW for all your Volkswagen...
Take a look at Randy's 1960 El Camino, featuring custom Procar by SCAT Rally seats! The engine is also running a SCAT Crankshafts balanced rotating...
Mustang360 just wrapped on their Week to Wicked 1967 Mustang Fastback build! The awesome ride features Procar by SCAT seats. Check out their final day of building, here, and the rest of the progress,...
Take a look at the United Pacific/Street Rodder Magazine Road Tour 1932 Ford Pickup using Procar by SCAT Classic Lowback...
Check out Albert V.'s build using the Procar by SCAT Pro-Sport seats. The red really does pop!
Stuart shared his '68 Cougar build using Procar by SCAT seats - all the way in Scotland! What do you think of the old vs. new?
Here's how The Horsepower Monster installed their Rally seats in their 1978...
Did you have the chance to attend the AERA Conference hosted by SCAT Enterprises a few weeks ago? Check out the scene from the knowledge-filled...
Check out these Procar by SCAT custom seats in a Velocity Restorations Bronco! What do you think of the...
Two of our customers recently shared their Procar by SCAT Rally Houndstooth seats! The first photo is from Clint's Nova, and the second photo is Steve's that will be in his 1969...