Procar Sponsors Drag Racer Tambra Sweet-Hayes
At Procar by SCAT, we believe in sponsoring and supporting racers of all shapes and sizes, at all experience levels. For us, it's about the passion, the drive and dedication to the need for speed – to be the best. 
We recently partnered with drag racer Tambra Sweet-Hayes, providing her with a set of Procar Sportsman seats for her 1967 Nova. Racing is rooted deep in the Sweet family. Her grandfather, Jim Sweet, was a local hot rodder and drag racer who would often speed along the streets of Dayton, Ohio in the 1950's, before race tracks were even around. Back then, the police would shut down the streets for locals hours at a time so they could race. When Jim and his family moved back to his hometown of Jamestown, Tennessee, he continued racing on the closed streets until a local track, Buffalo Valley Dragway, opened up in 1969.
Tambra affectionately refers to her grandfather as the first street outlaw, and credits him to her passion for racing. Before entering college, Tambra secured her first win at the Street Night race at Buffalo Valley. From then on, she was officially hooked on racing and hasn't looked back. 
She recently placed first at the Knoxville Dragway, which proved to be bittersweet. With her grandfather's recent passing, this was the first race without him in attendance cheering her on.  
While a dedicated drag racer at heart, Tambra works days as a youth counselor at Alvin C. York Institute and is also the head softball coach for the local high school. She continues to run and help operate the family business, Gearhead Solutions, which offers a variety of automotive aftermarket parts and accessories.
We look forward to keeping an eye on Tambra and watch her racing career continue to grow!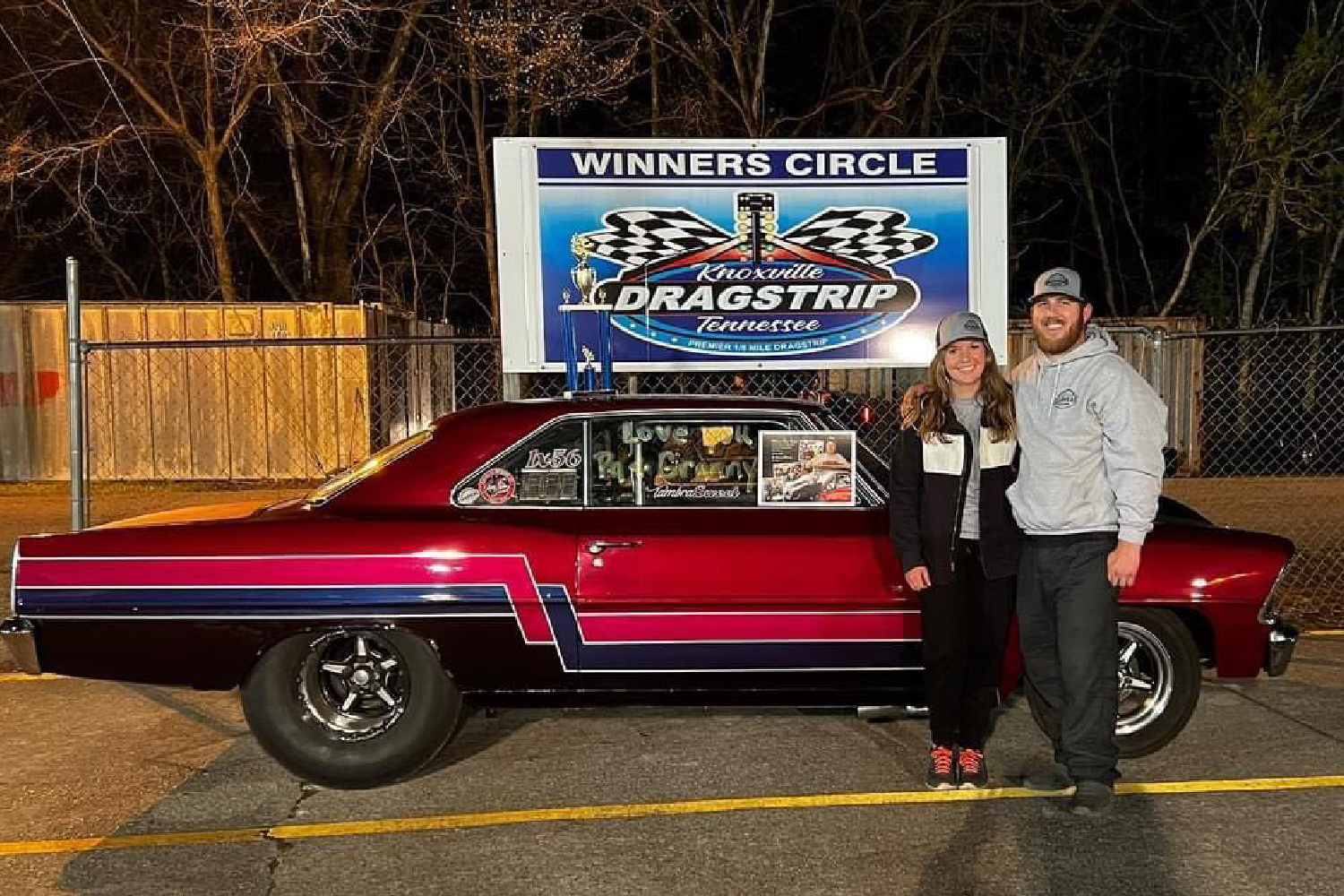 ABOUT PROCAR BY SCAT: No other aftermarket seat can come close in terms of style, comfort or quality at such an affordable price.
SENSIBLE STYLING is the hallmark of a Procar® seat. The clean, classic lines will complement the interior of any automobile, street rod, cruiser, pony car, muscle car, off-road buggy, truck or sport compact. Procar® seats always look like they were meant for your car!
AN AFFORDABLE ALTERNATIVE to your ratty, old, original equipment, Procar® seats won't bust the budget on your restoration project. Easy installation, with custom mounting brackets available for over 3,000 applications, means you'll save money and gain the satisfaction of doing the job yourself.
UPGRADE THE QUALITY AND COMFORT of your vehicle when you go with a Procar® seat installation. The all-steel, TIG-welded frame is electrostatically coated for strength and durability. Premium grade fabrics and stitching will stand up to years of wear and tear. Ergonomically shaped cushions, made with high-density, injection-molded foam, ensure comfort with the proper support.