If you're planning to be at LS Fest West this month, stop by to visit the SCAT Crankshafts, Procar by SCAT and Air Flow Research booth to check out our latest products and enter to win some incredible giveaways.
Attendees will have the chance to win a pair of any AFR LS cylinder heads or a set of Terrain seats by Procar!
LS Fest West, also known as Holley LS Fest, is taking place April 22 – 24 in Las Vegas at the Las Vegas Motor Speedway. The event has become the go-to event for fans of the LS engine platform. Attendees can check out products from a wide variety of vendors featuring products specifically designed for race cars, street cars, muscle cars, trucks, late models, drift cars, prerunners, Ultra 4 buggies and more! There will also be classes and experiences including Drag Racing classes, Autocross, 3S Challenge, Show-N-Shine, Sac Speed Shop Donut Pit, Dyno Challenge, Road Course Challenge, off road Dirt Destruction and more.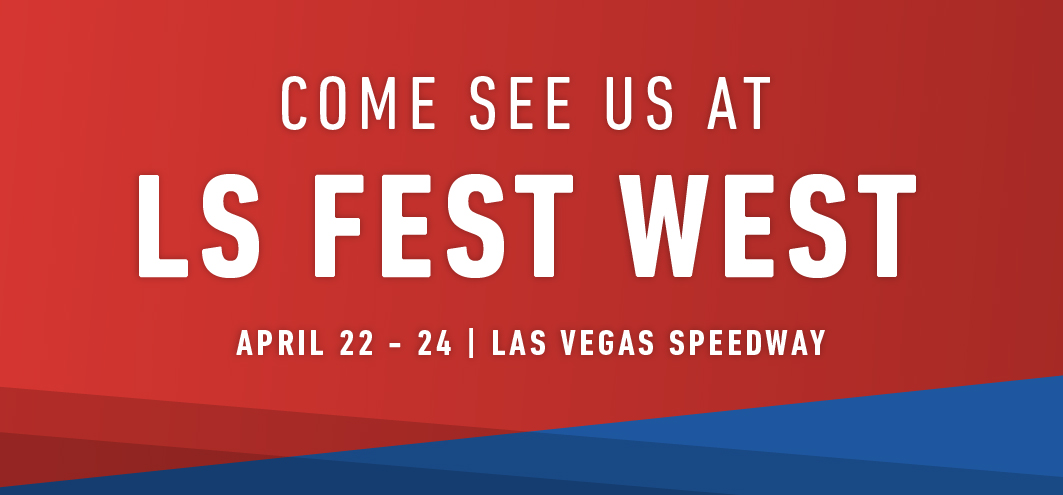 ABOUT PROCAR BY SCAT: No other aftermarket seat can come close in terms of style, comfort or quality at such an affordable price.
SENSIBLE STYLING is the hallmark of a Procar® seat. The clean, classic lines will complement the interior of any automobile, street rod, cruiser, pony car, muscle car, off-road buggy, truck or sport compact. Procar® seats always look like they were meant for your car!
AN AFFORDABLE ALTERNATIVE to your ratty, old, original equipment, Procar® seats won't bust the budget on your restoration project. Easy installation, with custom mounting brackets available for over 3,000 applications, means you'll save money and gain the satisfaction of doing the job yourself.
UPGRADE THE QUALITY AND COMFORT of your vehicle when you go with a Procar® seat installation. The all-steel, TIG-welded frame is electrostatically coated for strength and durability. Premium grade fabrics and stitching will stand up to years of wear and tear. Ergonomically shaped cushions, made with high-density, injection-molded foam, ensure comfort with the proper support.