Procar by SCAT will be at SEMA this year! Come out to the Las Vegas Convention Center (3150 Paradise Road) from October 30-November 2 for the premier automotive specialty products trade show. We will also be there with our sister company SCAT Crankshafts.
You'll have the chance to view our seats and everything else we have to offer! We will be able to answer any and all questions you may have.
The Procar by SCAT booth number is #22536, and the SCAT Crankshafts booth number is #22537.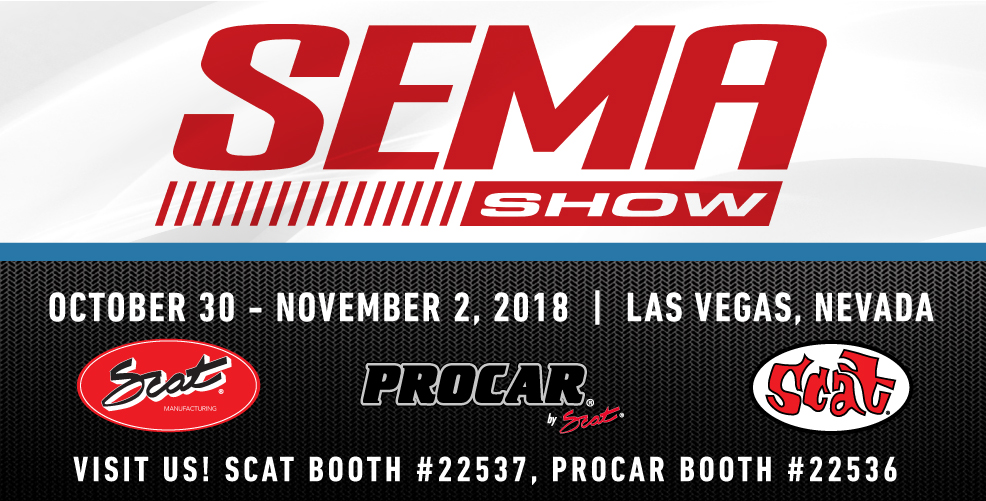 *Note: SEMA is a trade-only event and is not open to the general public.