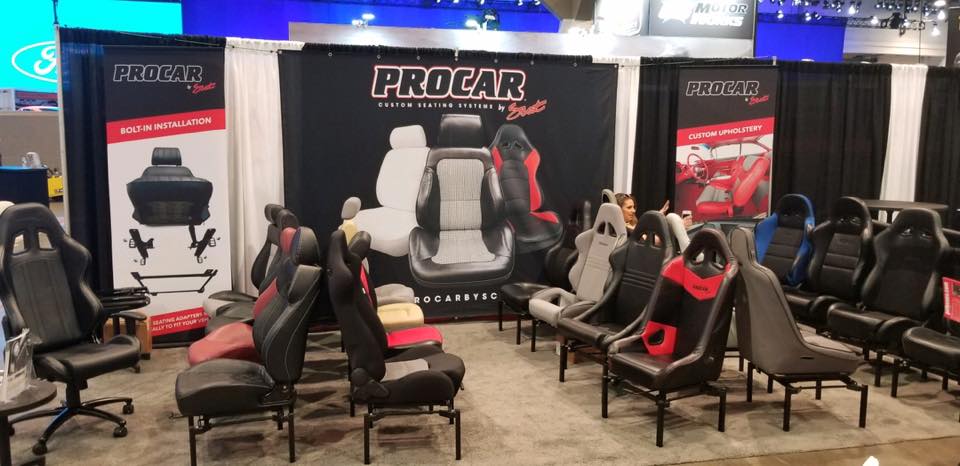 Another SEMA has come and gone. We were happy to meet and chat with so many industry experts, and showcase the Procar by SCAT seats. We even got to see our seats in some builds, which we always enjoy.
The above pictures are from Chris Ayres' 1968 Corvette build, featuring Procar by SCAT Rave seats. This is a 50-year-old race car built on a low budget.
"Blue collar build, retro style, using hand tools like home garage guys worked with back in the '60s and '70s. No lift, not even a drill press and only moderate skills."
If you weren't able to make it this year, Procar by SCAT will be back at SEMA November 5-8, 2019!