Donald and Alicia Keyes from Deltona, Florida, found a 1966 Mustang hardtop in 1991 when they were riding bikes in their neighborhood. Equipped with a six-cylinder motor and three-speed manual, it was in poor shape with lots of sheet metal issues and a ragged interior, however, there was still potential.
In a 24-year long process, everything on this build was completely upgraded and redone. The upgraded interior includes Procar by SCAT Rally seats, which were chosen for looks and comfort. The back seats are original but upholstered to match.
See the full build and all the details on Mustang 360.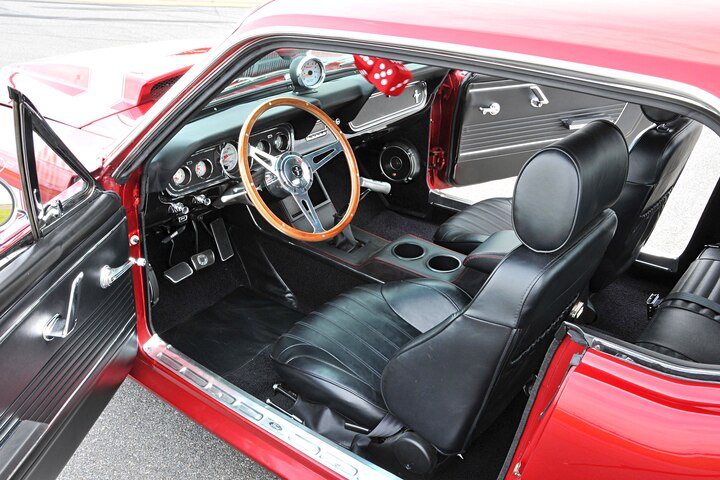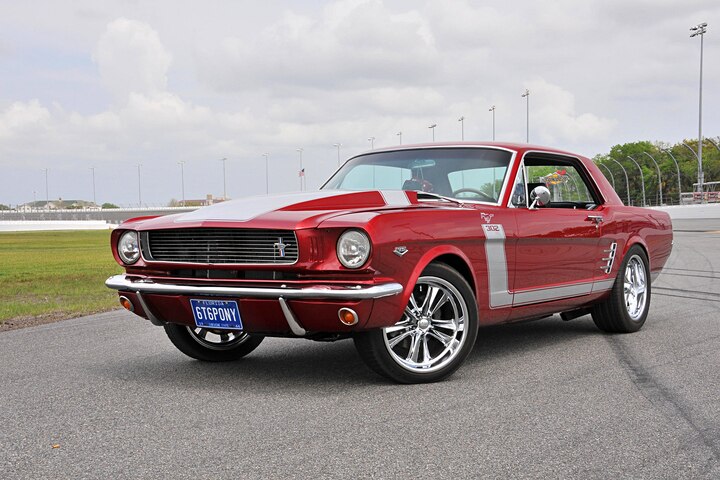 ABOUT PROCAR BY SCAT: No other aftermarket seat can come close in terms of style, comfort or quality at such an affordable price.
SENSIBLE STYLING is the hallmark of a Procar® seat. The clean, classic lines will complement the interior of any automobile, street rod, cruiser, pony car, muscle car, off-road buggy, truck or sport compact. Procar® seats always look like they were meant for your car!
AN AFFORDABLE ALTERNATIVE to your ratty, old, original equipment, Procar® seats won't bust the budget on your restoration project. Easy installation, with custom mounting brackets available for over 3,000 applications, means you'll save money and gain the satisfaction of doing the job yourself.
UPGRADE THE QUALITY AND COMFORT of your vehicle when you go with a Procar® seat installation. The all-steel, TIG-welded frame is electrostatically coated for strength and durability. Premium grade fabrics and stitching will stand up to years of wear and tear. Ergonomically shaped cushions, made with high-density, injection-molded foam, ensure comfort with the proper support.